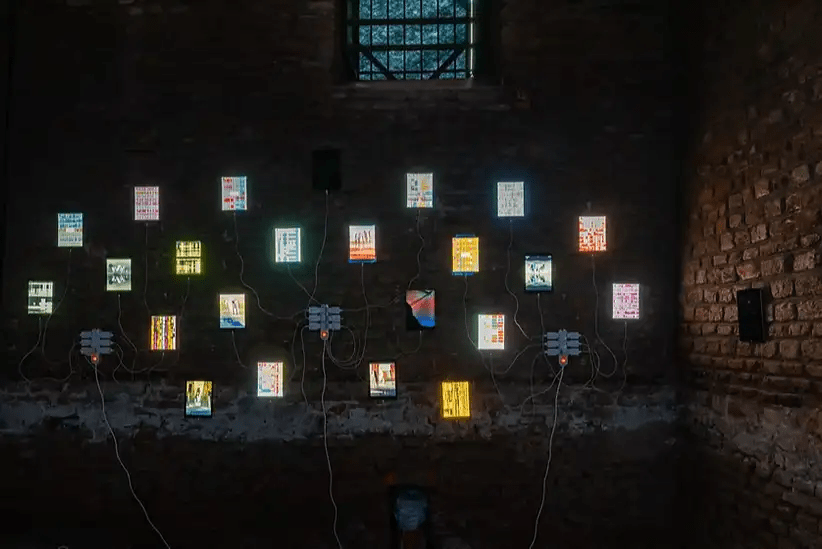 ON VIEW FROM 6 TO 12 JUNE AT PALAZZO BANDELLO
C-VERSO is thrilled to present its new NFT project meta_WASTE on the occasion of the Milano Design Week and in collaboration with RoGUILTLESSPLASTIC, an international program founded by Rossana Orlandi and Nicoletta Orlandi Brugnoni.
This Fuorisalone event will open today, 6 June, and will be on show until Sunday, 12 June, at Palazzo Bandello, via Bandello 22 Milan.
The exhibition, curated by Lorenzo Cortesi, will display Generative Art pieces by two great contemporary artists: Anna Lucia and ALT+ESC. The desire is to reflect on the digital world's impact on today's society to avoid waste and help create a sustainable future.
The emergence of NFTs has impacted the art world and the planet, as its operations require a great deal of energy, which could lead to excessive consumption of the planet's resources. Meta_WASTE aims to raise awareness of reuse and recycling issues by thinking about the responsible production of virtual materials and content.
These young artists have supported this idea by creating NFTs based on the Tezos Blockchain, which does not produce energy waste thanks to Proof of Stake technology, considered a completely 'clean' blockchain. Anna Lucia and ALT+ESC, with their works, make us reflect on the importance of eco-sustainability in the virtual world, which could have a positive consequence if implemented responsibly.
Anna Lucia is an abstract artist and engineer based in Cairo, Egypt. She writes compositional instructions to be executed by a computer within a space of randomness; the result is a vibrant geometric composition characterised by vibrant colours in constant motion.
ALT+ESC is the pseudonym of an NFT artist based in California, USA. He works with Generative Art, creating codes to explore new territories that exist 'in between' alternative realities. His urban landscapes draw a mysterious and depopulated universe that raises questions about our ever-changing real world