Red is the archetypal color, the first color humans mastered, fabricated, reproduced, and broke down into different shades.
Michel Pastoureau, in Red: The History of a Color
Red has always been part of our palette since the very beginning of human history. It is not only one of the primary colours, it's also one of the first colours, along with white and black, used by artistsb dating back to the Paleolithic age because it was easily obtainable.
More than just an attractive, vibrant colour that immediately brings attention to itself, Red is powerful and prestigious, it is impossible to ignore it. It is the most preferable, explicit and eloquent colour.
​Despite the bold hue—whether crimson, cardinal, or scarlet— Vermilion, a pigment made using naturally-occurring mercuric sulphide, remained the most popular red pigment through the 20th century until its toxicity and expense caused most artists to switch to another quality of red, the Cadmium red.
Due to its intrinsic versatility, ranging from orange tinges to deep wine hues, the red colour, as all the colours has held special significance for cultures around the world.
As a counterpoint, some artists have taken a strong ideological stand about colour and yet resist its metaphorical expression: they include Mondrian, with his search for universal harmonies and Newman, engaged in his oppositional search.
Following a recent research, Colors, Emotions, and the Auction Value of Paintings, published by the CentERlab at Tilburg University in the Netherlands, in which composition and colour may induce a visceral emotional impact. It is also demonstrated that colour has repercussion on the market, explaining why Abstract paintings dominated by blue and red did sell for significantly more at auction than any other primary or secondary colour. According to what Tim Schneider, Art Business Editor at artnet, says in his article dated 13 March 2019, it seems that: "in the art world, green isn't really the color of money after all."
The works selected for this new online exhibition, offer a striking and high-profile example of artists' increasing experimentation with materials throughout the mid-20th century. Centred on the theme of light, movement and the colour red, the selection of contemporary art pieces presented, wants to underline the impact of this colour of painting in the art history.
Rosso, 1965-71
shaped canvas and vinyl tempera
100 x 80 x 3.5 cm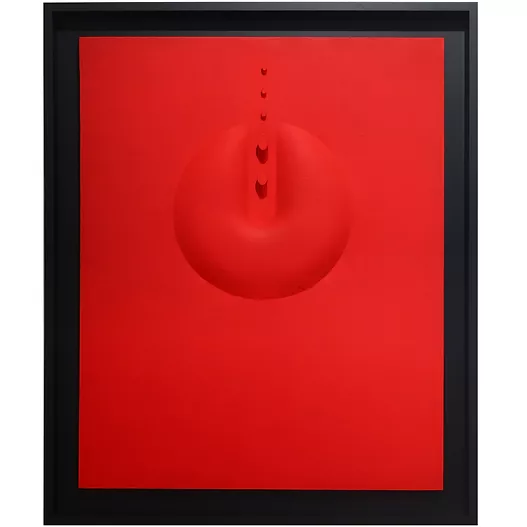 Concetto spaziale, Teatrino (Rosso), 1965
Red water-based paint on canvas and dark red lacquered wooden frame
130 x 130 cm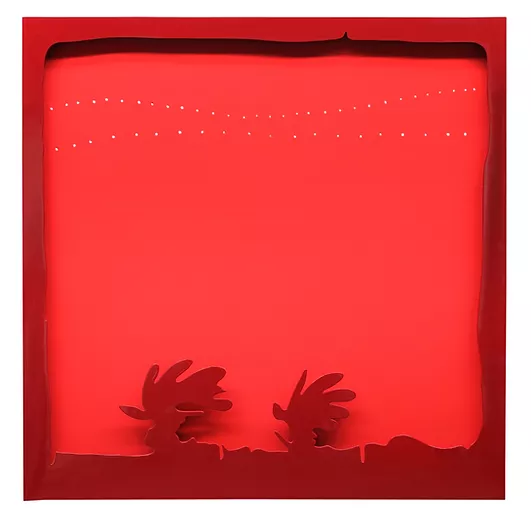 Untitled (Rasterbild), 1958-1972
oil and gold leaf on canvasboard
54 x 54 cm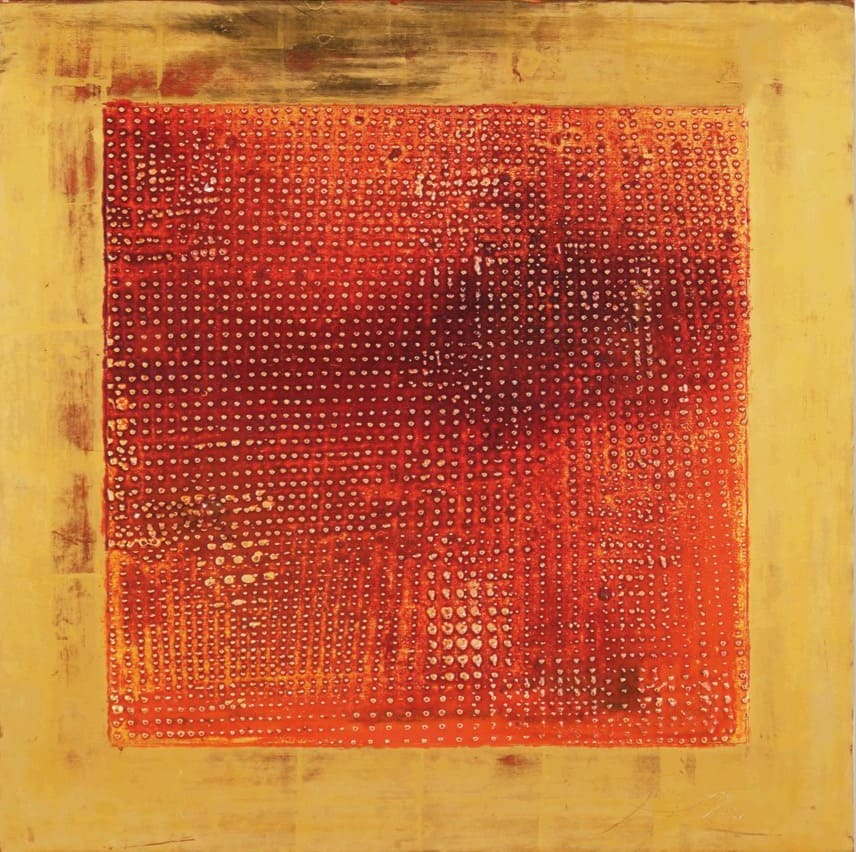 Il rosso racconta, 1985
oil and mixed media on canvas
162 x 130 cm