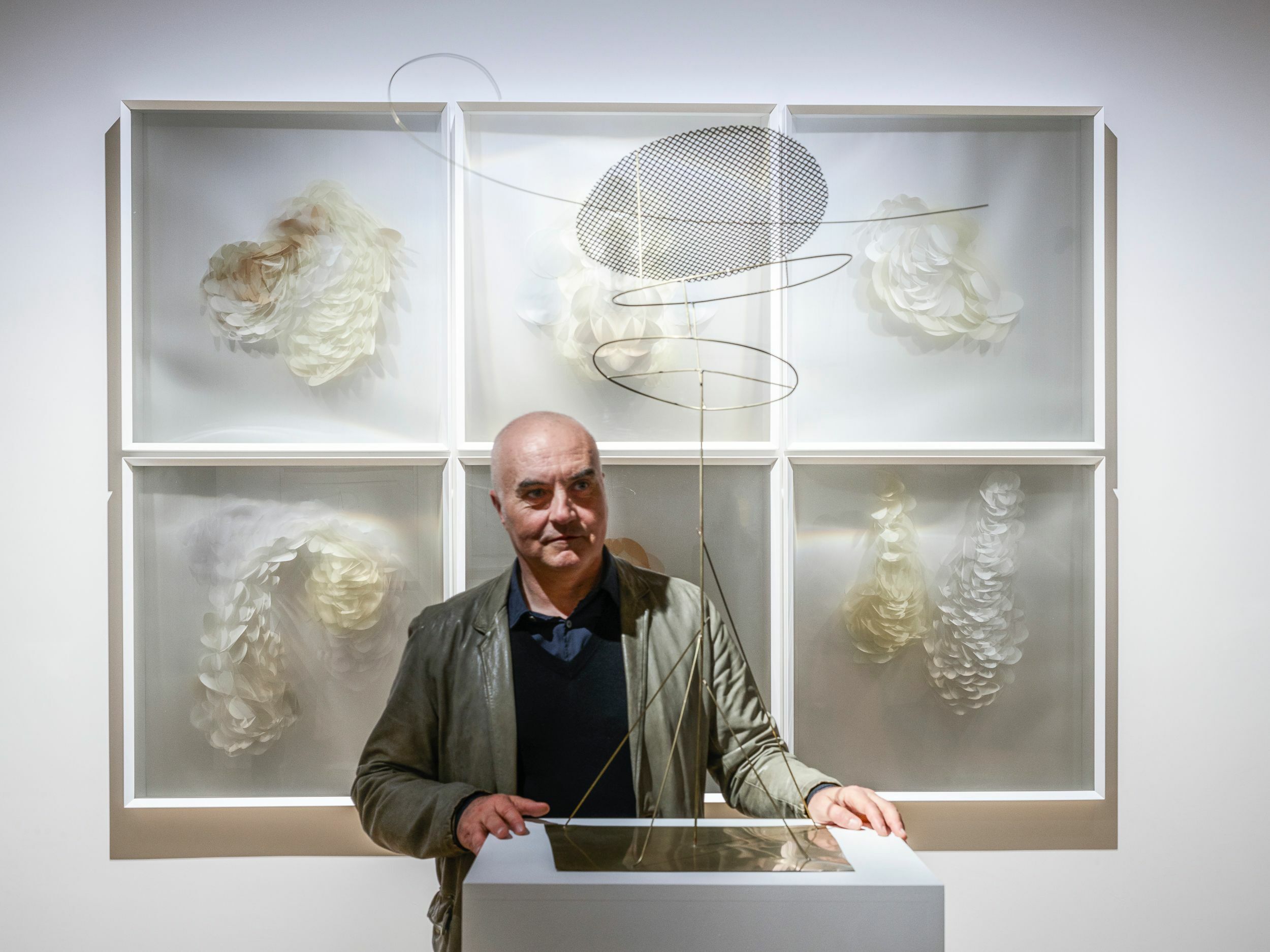 An intellectual artist with a background that ranges from philosophy to anthropology, Maurizio Donzelli has pursued an extensive line of research that focuses on the issue of the image as potential locus of concentration, migration and alteration of our visual memory.
His works develop in distinct cycles; he experiments with different materials and techniques, seeking to go ever deeper, to give the public – a fundamental co-author of Donzelli's works – the infinite potential of evocation and iconic references, rooted in the dynamics of time and history, spinning into far-off geographies.
For Maurizio Donzelli, mark, drawing, and ornament all belong to art in the same manner and are the tools for practicing it. He focuses on drawing as the hub around which all other tools of expression seem to gravitate. Whether they take the form of watercolor on paper or acrylic on paper or as acrylic on silk or other fabric, Donzelli's drawings are above all a track, a tracing, a rhyzome. They are a path, a journey, an itinerary. A path that is not prepared in advance according to any preordained scheme, any definite plan. If anything, it is the point of departure that indicates the direction, because what interests him about drawing is above all the beginning, the image as revelation. (Luca Cerizza, "Maurizio Donzelli: La Linea del Tutto", 2016).
From 2016, Cortesi Gallery has been working with Donzelli with several exhibitions and art fairs.
The Gallery is up to inaugurating soon a two years project titled Maurizio Donzelli: THRESHOLD, coordinated by Ilaria Bignotti (the curator), which will include study days and meetings at public institutions and private spaces.
​The project combines the idea both of a threshold and a crossing over, highlighting one of the paradigmatic aspects of Maurizio Donzelli's artistic research: his work on the image between evidence and latency, transformation, and appearance.
This program offers an extraordinary opportunity to follow the dialogue Donzelli's work prompts, step by step, in these exhibition spaces, it is also a multipart introduction to the complex visual laboratory of an artist who has never wished to identify his investigation in terms of established currents, but rather as part of his own ongoing personal research that interweaves philosophical and iconographic studies with historical investigations and anthropological sensibilities to explore the potential of the image for analogy, transformation, and transfiguration.
​​The project will inaugurate most likely in Lugano Gallery this September. To give you the possibility to better understand the program and Donzelli's artistic practice, it's available under the following button an exclusive interview* organised by Ilaria Bignotti.
​*(the interview is currently only in Italian; it will be available soon in English)
Mirror 12, 2017
mixed media, wooden box
104 x 97 x 7.5 cm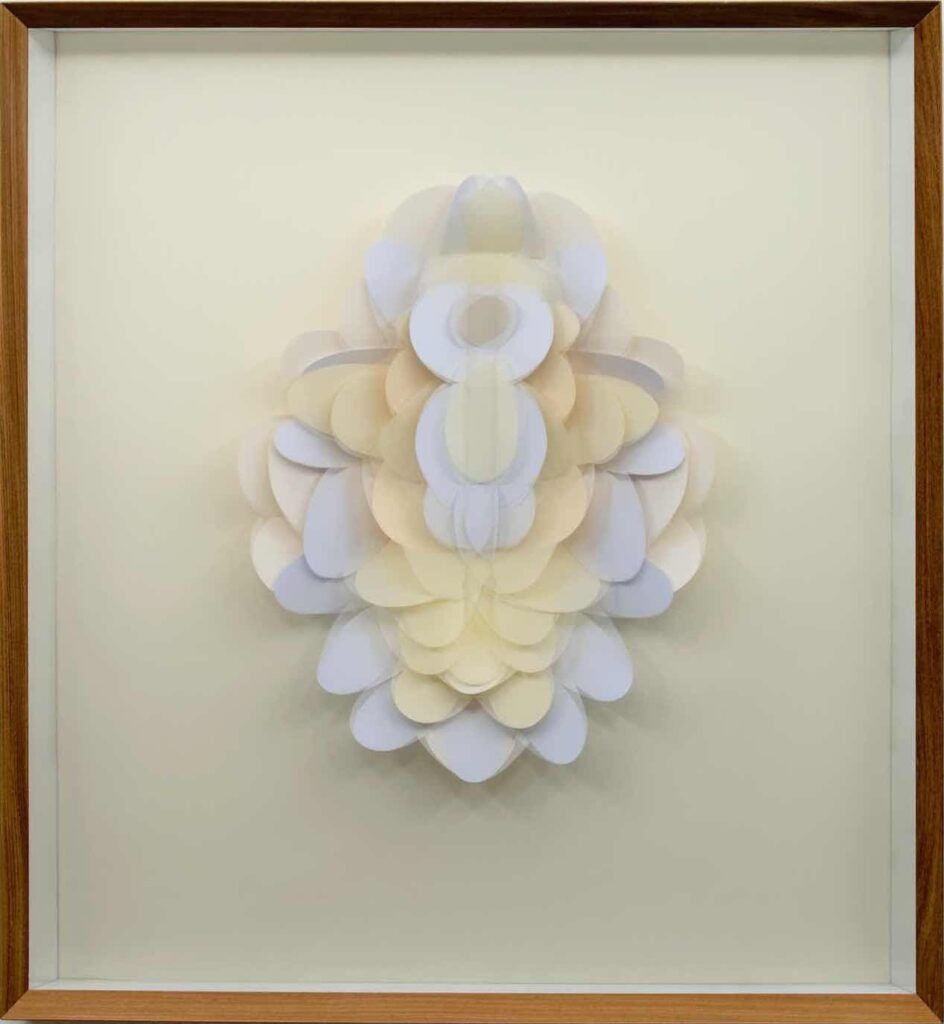 Mirror 11, 2017
mixed media, wooden box
131 x 97 x 7.5 cm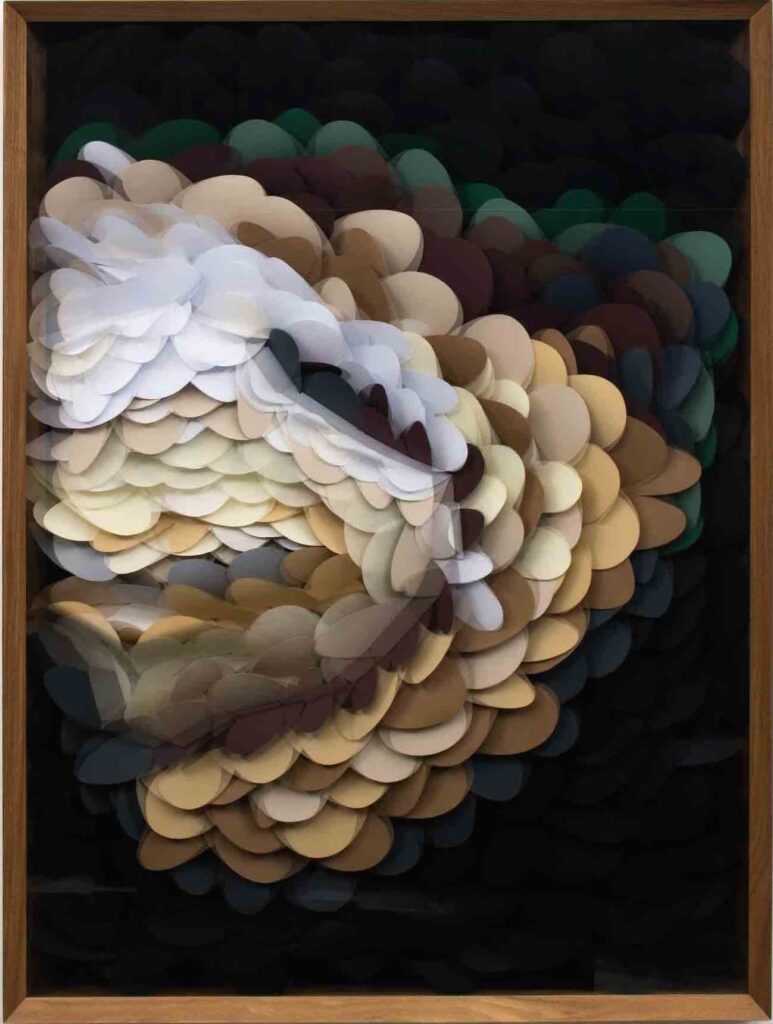 Mirror 16, 2019
mixed media, wooden box
61 x 49 x 7.5 cm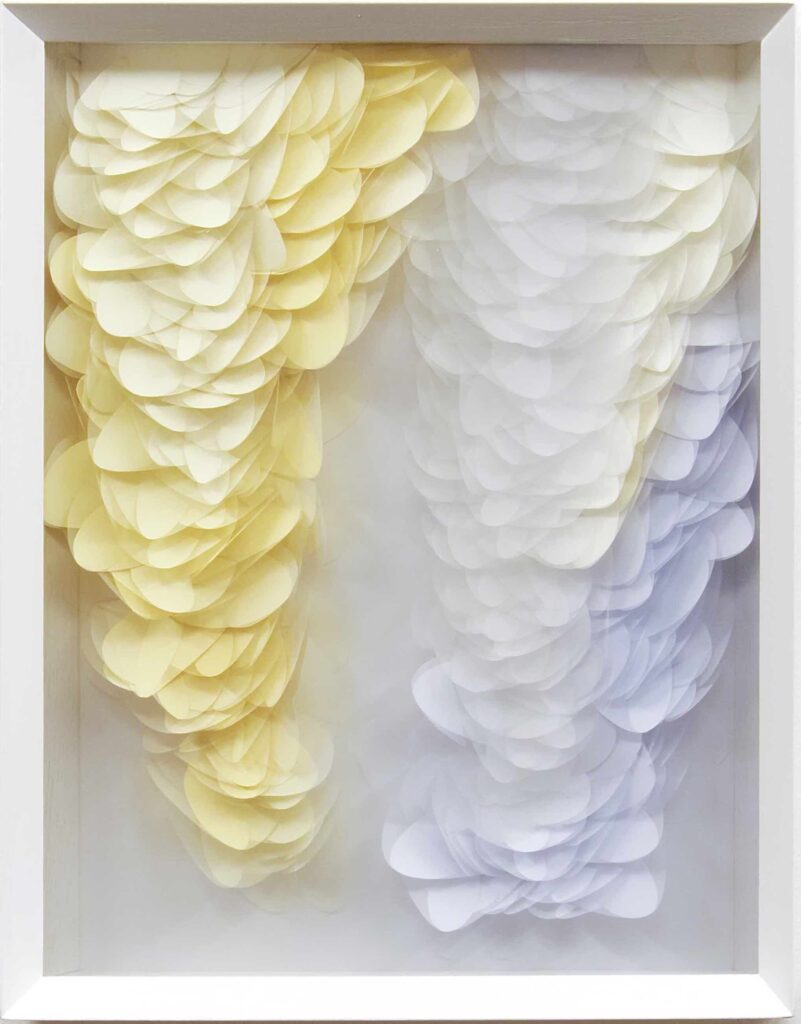 O" #4, 2019
mixed media on canvas and resin
70 x 50 x 5.5 cm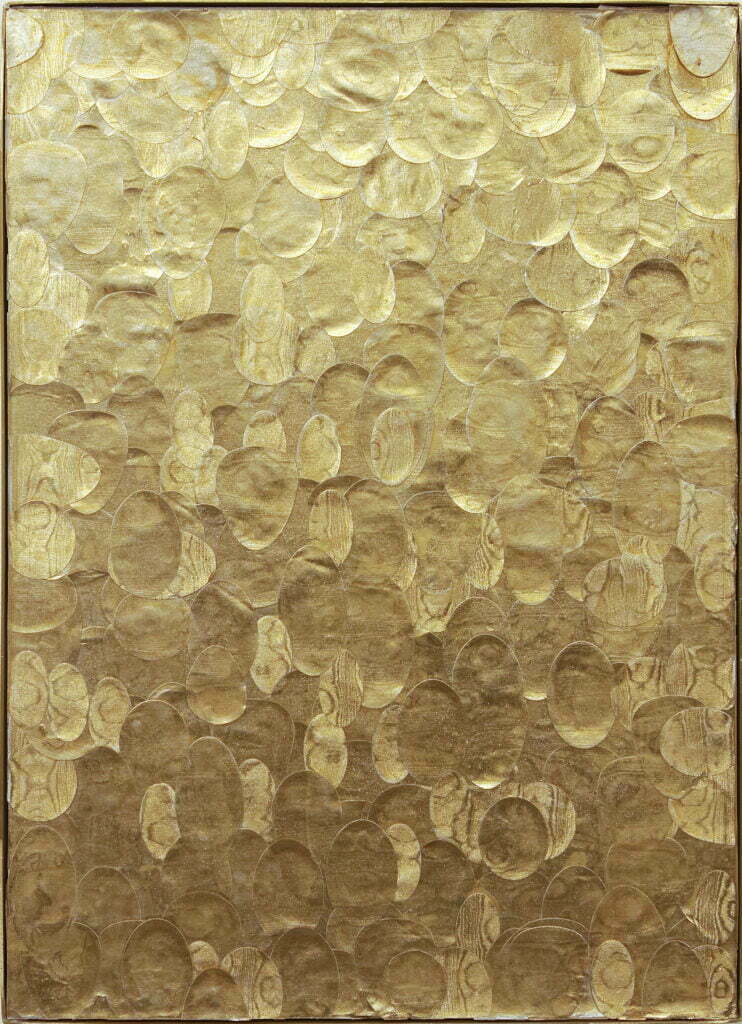 Talisman Drawing, 2019
acrylic on canvas
71 x 51 x 4 cm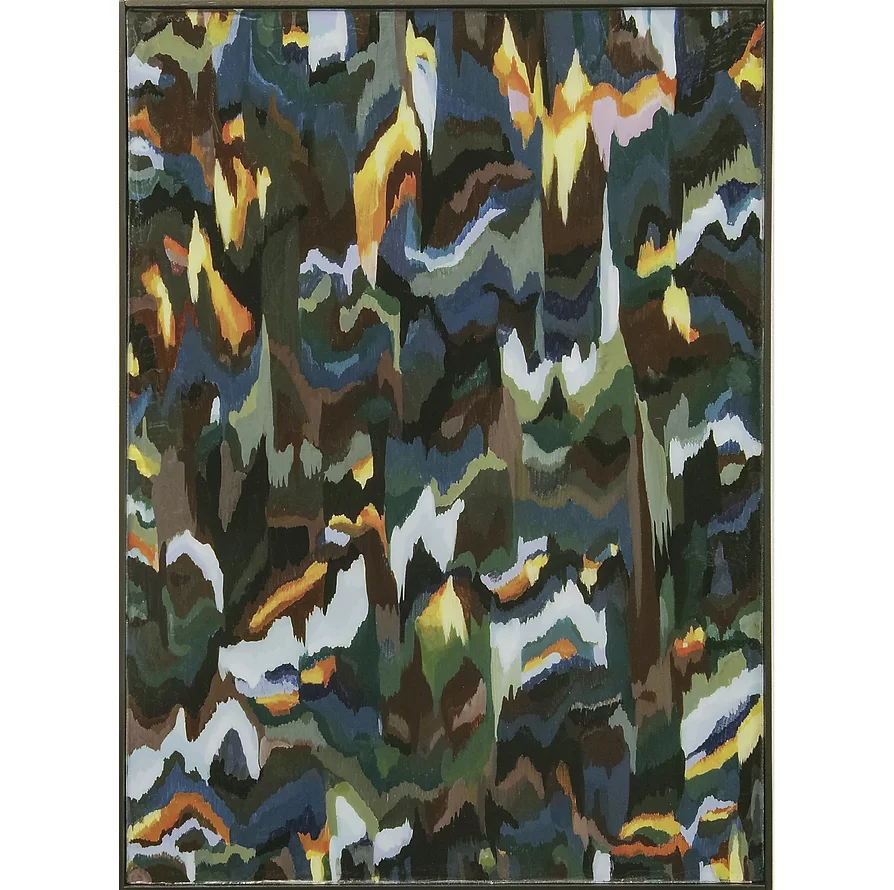 Talisman Drawing, 2019
acrylic on canvas, resin
41 x 31 x 3 cm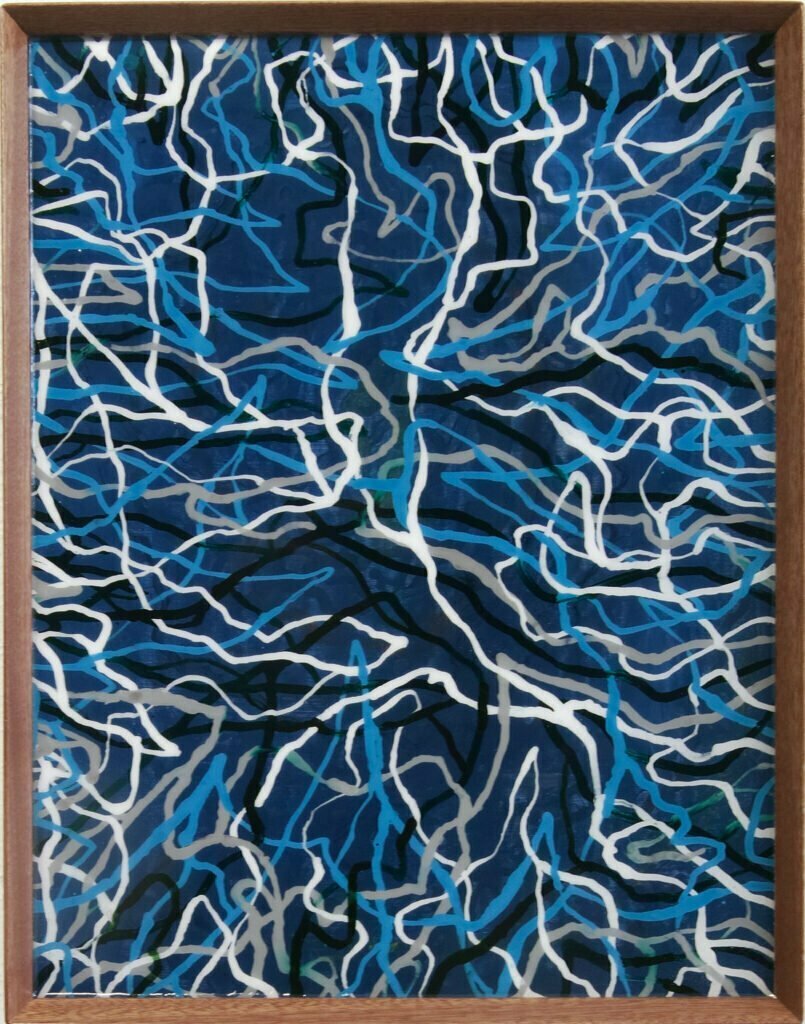 Talisman Drawing, 2019
acrylic on canvas, resin
101.2 x 62 x 3 cm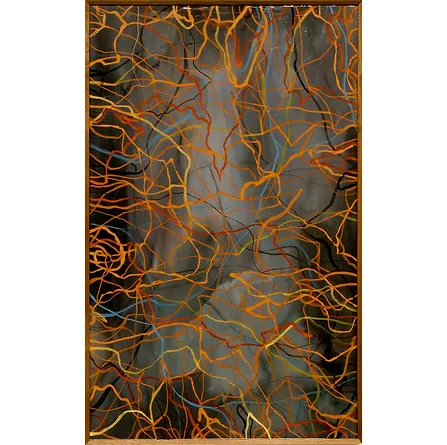 Giardino, 2012
texile composition: wool, cotton, trevira-cs, silk, weaving on a Jacquard Loom
135 x 185 cm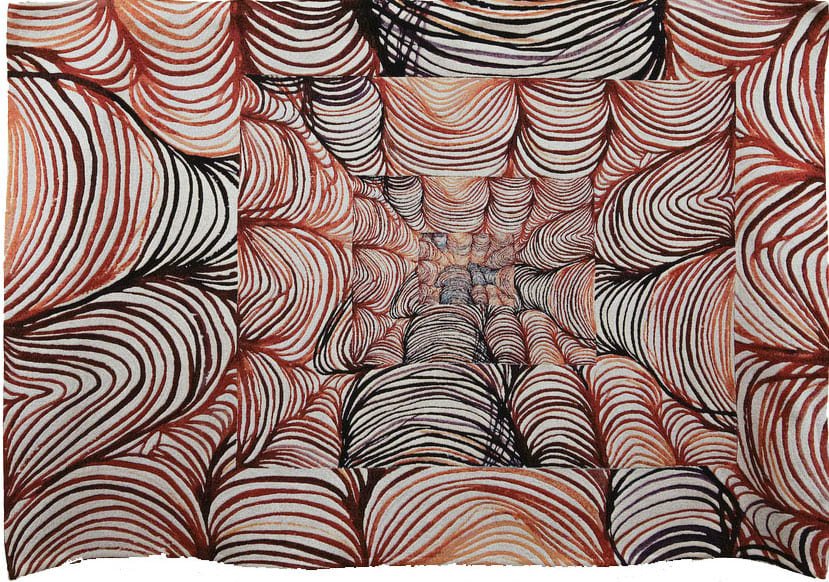 Arazzo, 2020
texile composition: wool, cotton, silk, weaving on a Jacquard Loom
164 x 137 cm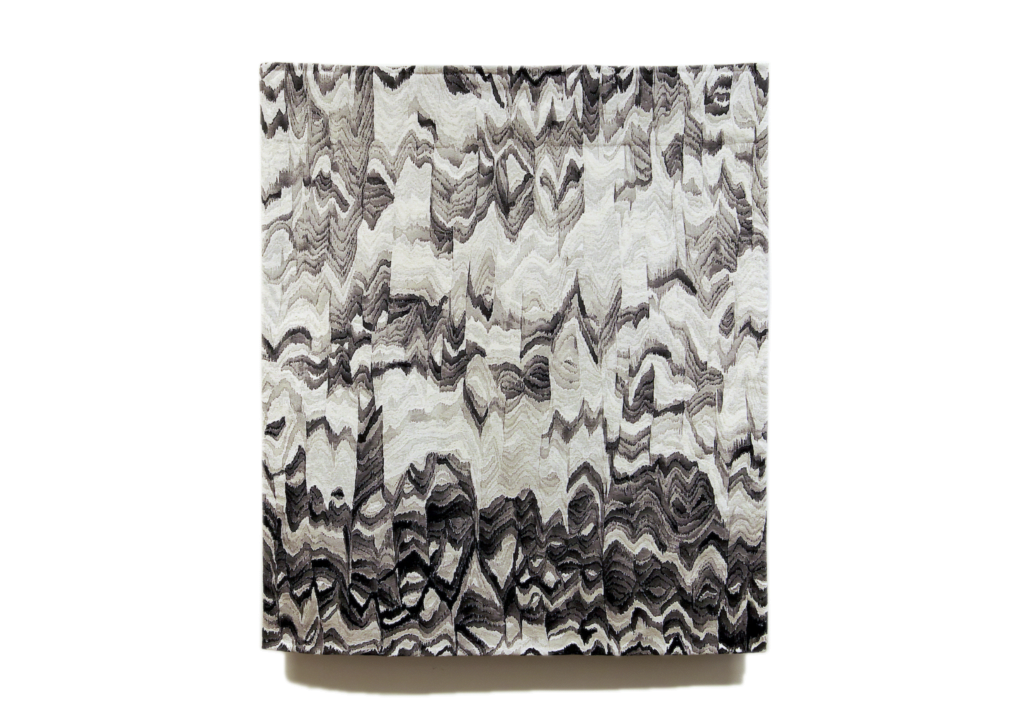 Cosmic Garden, 2017
texile composition: wool, cotton, silk, weaving on a Jacquard Loom
78 x 108 cm